Interview Waiver Processing & Appointment Wait Time History
One of our goals in creating Consular Intelligence was to provide insights you can't get just by looking at the data the State Department provides (especially given how they often present it).
While we are starting off focusing on the basics that will be most likely to save you time, we believe we can provide you with better situational awareness and richer understanding as we aggregate more data about each post.
To that end, we're pleased to announce the release of nonimmigrant interview waiver processing and appointment wait time history in Consular Intelligence.
We're now publishing visual 45-day running histories for posts as sparklines, small, intense, word-sized graphics that can enable you to quickly get a sense of the trends within a set of data—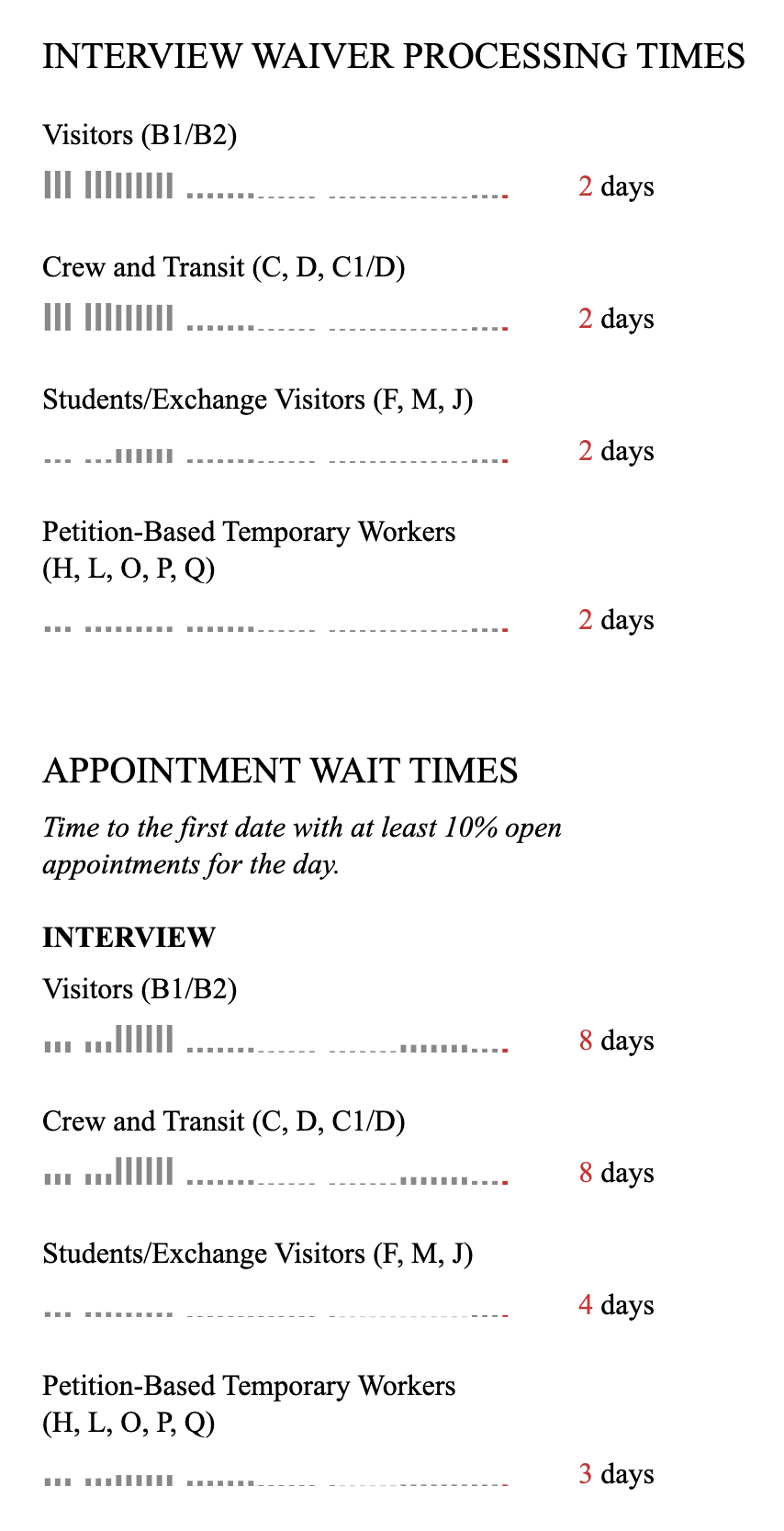 The data is self-reported by the State Department and forward-looking, so it very likely will not match up with whatever you're seeing on the ground. It's better to regard whatever trends you see as an indication of a particular post's sentiment towards their current and anticipated backlog per visa type rather than a commitment to actuals.
As we collect more of this data, we will steadily extend the timeline for each post and provide you with more actionable insights.
Subscribe now to start using this data in your practice.
— J.D.